Swim Parachute
Provides varying levels of resistance for every time, everywhere or anywhere you train.
 Resistance training has shown results to build muscle, increase endurance and rapid increase in speed.
Results can be seen immediately after the parachute is removed off.
It can be adaptable, compatible with all strokes and non intrusive as it does not get in the way of kicking or flip turns.
Increased Resistance Provides additional drag during work outs.Adjustable with all strokes
Stretch Code
Stretch code is short and flexible which provides proper stroke motion.Due to its drag it can also increase your speed and muscle mass.
Stroke corrections can quickly be made.Training with stretch cords is suitable with every stroke.
Gives you a proper way to train for more stroke rates.Can be used in before competition as part of your meet warm up warm-up.
Kick-Board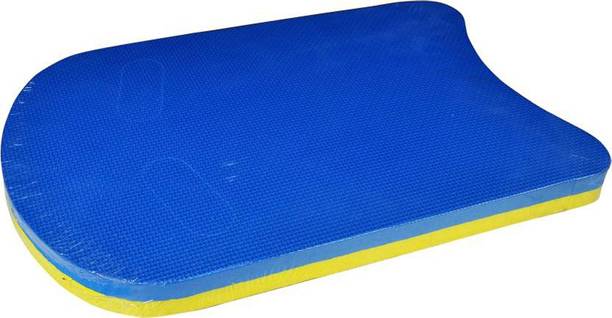 Kicking boards (often referred as flutter boards) are floating equipment that helps swimmer in developing kick according to their strokes. They are used for all strokes but mainly for freestyle backstroke and breastroke.
This kicking board helps in development in core and abdominal growth of muscle. It also helps in development of leg muscles. This growth makes legs strong and help in fast and effective swimming.
Handle Paddles
Hand paddles are most commonly used to develop strength and growth of upper body muscles. They are used to develop chest, back, arms, shoulder, grip of fingers they are also use to regulate flow of water between your fingers or stop its flow for better and fast swimming with proper strokes. These helps your finger helping you to perform your arm pulls with more power.
Snorkle
Gives stability and equilibrium out to your stroke.
Encourages you to not breathe during freestyle and keep your head in position of freestyle.Focus is mainly on keeping your head straight and down.You can swim faster with snorkel as it will not cut off your breathe motion.It will help in whole kicking pattern.
It can be used to develop proper technique without interfering your stroke and your posture. Better feel of water.
Tempo Trainer
It gives you demonstration that how many strokes you take in length.
It will help in increasing your stroke rate at proper stroke.Proper intervals are made between the strokes
Makes your stroke rate proper which helps you to swim faster.Tempo trainer will help you to count your stroke in particular time. It is suitable with every stroke.Will help you to swim at constant stroke rate for more than one time.
Flippers
It can increase your endurance.Makes your legs and core muscle stronger.Makes your kick stronger and increase feel of water near legs.Increase ankle flexibility.
Improve body posture water during workout. Will weight up your body and, increase your hand and upper muscles.
Fulcrum
It helps in growth of your arms muscle.It increases grip of your forearms.Will increase your weight of your arm and lock according to proper stroke.
It can be used in all strokes. It increases your power towards stroke.It helps in maintain pulling of your arm.
It helps in maintain pulling of your arm. Will increase your weight of your arm and lock according to proper stroke.
Posture Strainer
This will help in maintain your proper swim posture.This will bring your body in proper posture due to which body can bring speed and swim faster with cutting water faster.
This will also show bending of your body movement due to which we can balance properly our body and swim.Those will also correct your stroke which will help you to swim faster.
Pullboy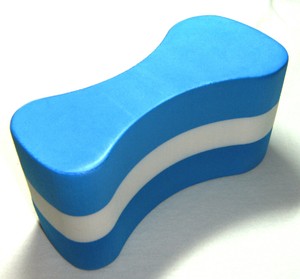 This will bring drag due to which you can generate speed.
This stops your leg movement due to which it will make your arm stronger.This will make your stroke powerful.Powerful stroke and make your stroke rate proper and you can swim faster.